eDentra - Dental Software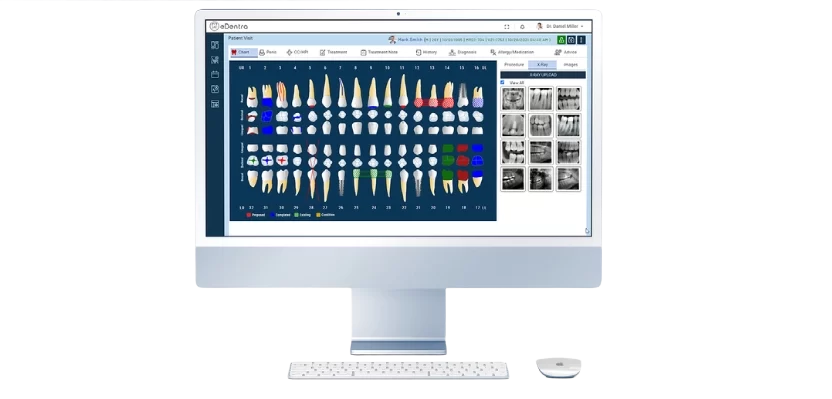 eDentra - Dental Software
eDentra – Dental Software is a cloud-based dental practice management software for dental professionals in the United States, Canada, and worldwide. Dental offices use eDentra – Dental Software to schedule appointments, create treatment plans, imaging, charting, billing, insurance claims, e-prescribe, recalls, and more. eDentra has a built-in patient communication module that includes patient portal, iOS, and Android apps, text reminders, and online forms. Passionately designed by dentists and admins, eDentra makes it easy for any team member to learn and use. Support services help clients to render complete satisfaction using round-the-clock multichannel support. We developed eDentra – Dental Software based on the best practices around the world.
What is a Dental Software?
A Dental Software manages all aspects of a dental practice operations such as medical, financial, administrative, legal, and compliance. It includes electronic health records, business intelligence, and revenue cycle management. Dental practices improve the quality of healthcare services, reduce operating costs, and improve the revenue cycle by using such dental software. Dental Software typically includes Patient Portal, Patient Engagement, Appointment & Scheduling, Notes & Charting, Billing, Claims, Business Analytics & Reports, Mobile Apps, Tablet Versions, Online Scheduling, Secured Messaging.
What are benefits of a Dental Software?
Modules of eDentra Systems